This collection of top 10 vegetarian foods will leave you educated with the fact that there are so many easy to cook and nutrition laden vegetarian foods that will leave your taste buds wanting for more. Whether it is just an occasional vegetarian plunge or you plan to remain on a meatless diet for long, here you will find enough and more recipes to delight your vegetarian palette.
Here is a list of top 10 vegetarian foods that are easy to cook and have high nutritional value:
10. Vegetarian black bean soup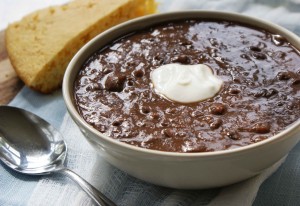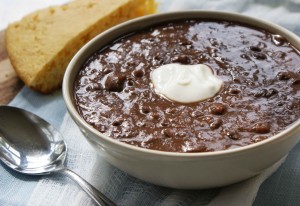 Vegetarian black bean soup is a healthy soup recipe that is low on fat and is sure to get ready to warm your family in less than 15 minutes flat.
9. Cornmeal Breaded Tofu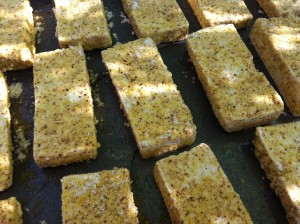 Kids are sure to love this dish when served with a dipping sauce such as barbecue sauce, ketchup or ranch dressing. This dish qualifies to be both vegetarian and vegan.
8. Vegetarian shepherd's pie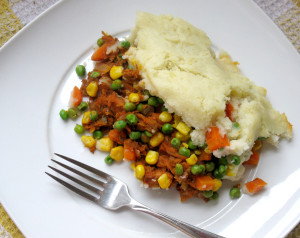 This rich and creamy pie uses a lot of vegetables instead of meat. For a more meat like feel, you can try this dish with textured vegetable protein. It can also be had with lentils for a more vegetarian touch.
7. Peanut Butter Granola Breakfast Wrap
This makes an excellent breakfast wrap for kids. It calls for bananas in the recipe however other fruits such as apples can also be used. If you desire to go for the vegan version of the dish, you may omit honey from the recipe.
6. Orzo Salad with Spicy Buttermilk Dressing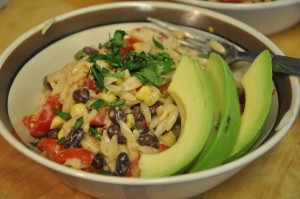 This dish is packed with nutrients due to the presence of fresh vegetables in it. Its fresh and creamy flavor makes this dish a favorite among connoisseurs of vegetarian foods who rate it as "excellent" and "big hit".
5. Brown Butter Gnocchi with Spinach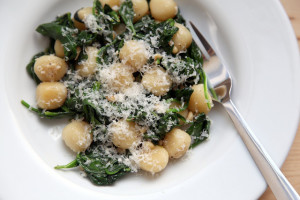 You can prepare this tongue tickling treat in just a few minutes by pairing potato gnocchi with wilted spinach.
4. Tuscan White Bean Soup with Escarole
A hot serving of this healthy and hearty soup will surely leave you pleasantly surprised and warm. This soup is full of tender vegetables and healthy proteins.
3. Roasted Asparagus and Tomato Penne Salad with Goat Cheese
This is an amazing way to use tomatoes, asparagus and lettuce to prepare a unique dish. For all those who are fond of roasted vegetables, extra tomatoes and asparagus make a good add on. This dish is loved by people of almost all age groups.
2. Lentil-Barley Burgers with Fiery Fruit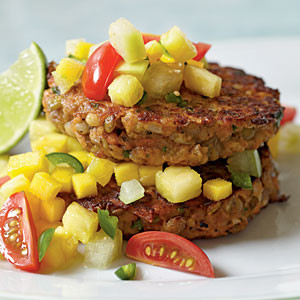 This is a main dish burger made from vegetables, lentils and seasoning. This can be topped with sweet and spicy salsa and had without a bun or topped with cheese and ketchup and had with a sesame bun for a more traditional taste.
1. Black Bean and Cheese Enchiladas with Ranchero Sauce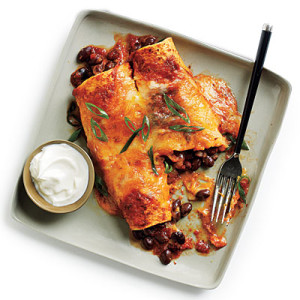 This is a famous Mexican chili sauce dish which you cannot afford to miss out while on a healthy vegetarian extravaganza. This has enough chilies to set your mouth on fire but should you want more kick, some extra ancho chilies are always welcome. This is a hearty dish that is a good protein substitute for meat.
Armed with these 10 top vegetarian foods, you are certain to have a vegetarian recipe ready in your arsenal whenever you or your family wants to binge on healthy and easy to cook vegetarian food.