Apple is a very popular technology company in the world. It produces a lot of high tech products for all customers. Many people are interested with Apple products because they have a lot of features and benefits. Before buying new Apple items, all readers should read this article. It has top 10 Apple products that are very popular these days.
10. Apple iMac Desktop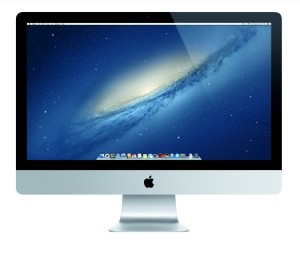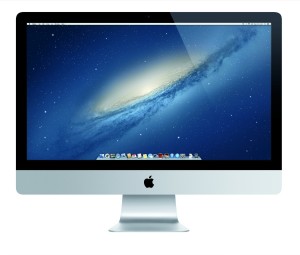 This is one of the most popular products from Apple. This desktop is equipped with a lot of features for all users. It comes with Quad Core i5 Processor with 6MB L3 Cache. With this processor, this desktop can perform very quickly. It is also equipped with 1 TB hard drive, 8GB DDR3 RAM memory, and SO-DIMM slots. Its 27-inch LED backlit screen with IPS technology. This screen allows you to display high quality images and videos.

9. Apple TV
This is another great device from Apple. It can be used to access the purchased movies, music, or TV shows from iTunes. This Apple TV can be connected to any types of high definition television easily. It can stream video, images, games, and many more from Apple devices by using AirPlay. All of these media files can be streamed from Macs or PCs. It comes with 1080p HD programs, such as iTunes movies, TV shows, Vimeo, Netflix, and any other programs in HD.
8. Apple iPod Nano
Many people love this iPod Nano. It comes with beautiful multi-touch color screen with 240 x 432 pixel resolution. It is very easy to use this device. All users are able to adjust the volume, choose their favorite songs, and play their song easily. It comes with Bluetooth 4.0 technology. It is only 5.4 mm thin, so it is claimed as the thinnest iPod from Apple.
7. Apple Mac Book Pro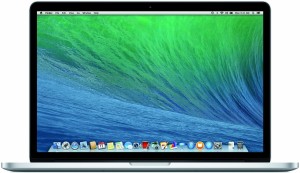 This is one of the best Apple products on the market. It is a very powerful laptop from Apple. All users are interested with its Retina Display screen that can display 2880 x 1800 pixel resolution. Its screen is equipped with LED backlit display with IPS technology. This laptop can stay awake for more than 8 hours because of its long life battery. It comes with Quad Core i7 Processor with 6MB L3 cache.

6. Apple iPhone 5S
This is another great product from Apple. iPhone 5S is equipped with the most advanced technology. This iPhone has remarkably thin and light design. It also comes with Touch ID as its protective technology. It is a fingerprint sensor to identify its user. This iPhone 5S comes with impressive high quality iSight camera. All users can connect to the Internet easily by using its LTE wireless.

5. Apple iPod classic 7th Generation


It can handle more than 40,000 songs, 200 hours of video, or 25,000 of your beautiful photos. This is reasonable because it comes with 160 GB large storage space. This iPod classic can play songs for up to 36 hours or videos for up to 6 hours. It is equipped with 2.5 inch colorful LCD with 320 x 240 pixel resolution. It supports many types of media formats, including AAA, AAC, MP3, AIFF, WAV, and some other formats.

4. Apple Mac Book Air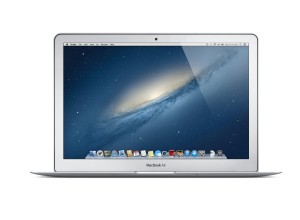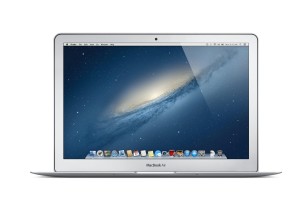 This Mac Book Air is very popular among many customers these days. This is one of the lightest laptops on the market. This device comes with quick and stable OS X Mountain Lion. This product can work very quickly because it is equipped with dual core i5 processor. This laptop has 128 GB storage space and 4GB RAM memory.

3. Apple iPad Air
iPad is a great tablet launched by Apple. This iPad air is the newest iPad from this company. It is a lightweight tablet that has a lot of features for all users. Its 9.7 retina display screen can display 2048 x 1536 resolution images. This device comes with A7 chip, so it can work very quickly. Its 16 GB storage space can be used to store all files, including songs, images, or videos. Its 5 MP iSight camera can capture high quality image and 1080p High Definition video recording.

2. Apple iPod Touch 5th Generation
Apple iPod Touch is one of the newest Apple products. This iPod Touch comes with brilliant retina display screen with IPS technology. Its front facing camera can produce 1.2 MP images and 720 video recording. It comes with iOS 6 features, such as Siri, Shared Photo Streams, Facebook App, Apple Maps, and many other apps. This operating system can be upgraded to iOS 7 easily.
1. Apple iPad Mini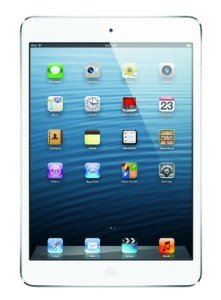 This is believed as the most popular Apple device these days. This new Apple iPad mini has a lot of features for all users. It has 7.9 inch LED backlit display that has 1024 x 768 screen resolution. It is equipped with Dual Core A5 chip that can perform very quickly. Its 5MP iSight camera can produce high quality image and video. This iPad only weighs 0.68 lbs making this as the lightest iPad ever.

They are some great Apple products that are very popular on the market. Many people are interested to buy these products because they offer a lot of features and benefits for all users. Apple has a lot of high quality products that are specially designed to meet all users' preferences.